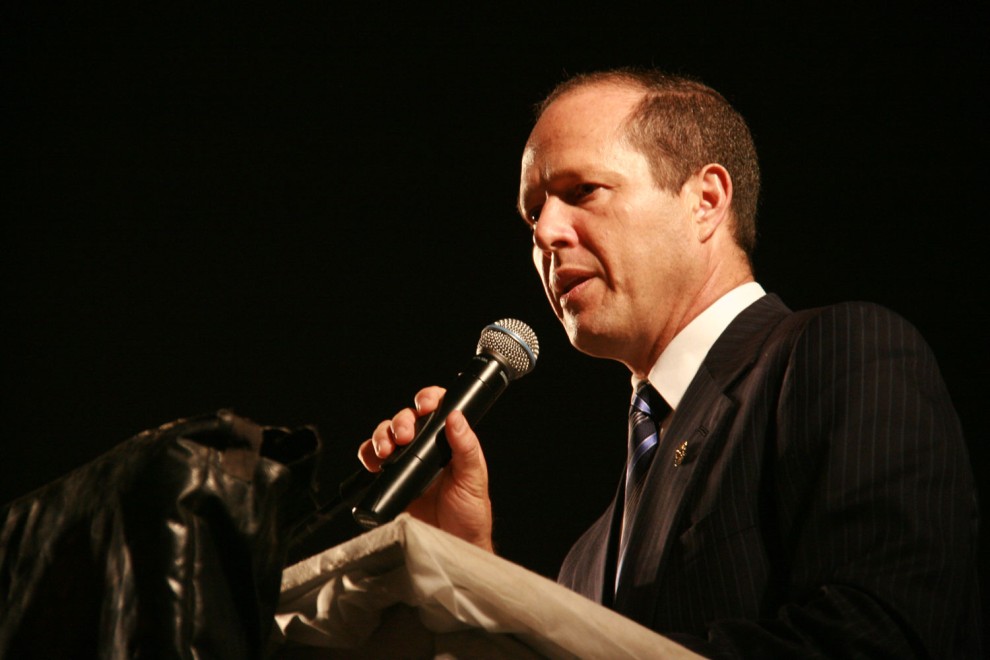 By Jennifer Lader
Editor, HAKOL
Though it was just one day after the massacre of four men at prayer in a Jerusalem synagogue, the city's mayor, Nir Barkat, insisted that there were other, much more positive developments happening as well. 

Having gone to the ultra-Orthodox synagogue in Jerusalem shortly after the Nov. 18 invasion by two armed Palestinian men, Barkat said on a conference call with American Jewish agencies the following day, "I could not overcome my sobs." 

American Jewish leaders and political leaders immediately responded with condolences and the Jewish Federation of the Lehigh Valley is urging its constituents to write letters to the families of those killed and pray for the injured.

The attackers entered the synagogue at 7 a.m. on Nov. 18 armed with guns, knives and axes, and took the lives of three rabbis and another man at prayer. A Druze police officer later died of wounds sustained in rescuing a woman from the scene.

Barkat said he viewed the attacks as "part of a process of incitement and lies about Jews and about Israel and about the current state of affairs in Jerusalem" aimed at pushing Jews out of the area, something that he said has been going on since the summer and particularly involves young people from Arab East Jerusalem creating havoc and attempting to destabilize what he characterized as an otherwise increasingly positive situation in Jerusalem.

Barkat pointed to increases in real numbers of "Zionists" in Jerusalem, which he said is a reversal of the "negative migration" that occurred from 2001 to 2008; a growing number of startups; and economic growth. "I feel that something good is happening here in our city ... and some people feel extremely threatened by the direction of our city," he said.

It has long been Barkat's goal to increase tourism in Jerusalem and he cited a 100 percent increase in recent years. He described increased security measures to ensure the safety of visitors. There has been some violence in the city, he said, adding that it was beyond the west side and the places the government has been guarding. At the Temple Mount, he added, "we're working to protect Muslims, Christians and Jews and not allowing extremists to dictate."

Asked about working with moderates in East Jerusalem and protecting against reprisals for the synagogue massacre, Barkat responded, "The majority of Arabs in East Jerusalem are unhappy with the situation and deeply concerned about the safety of their children." In addition to meeting with moderate leadership, Barkat spoke of having met with PTAs concerning school attendance. "We want to try and get the kids back into school," he said, "and away from extremists."