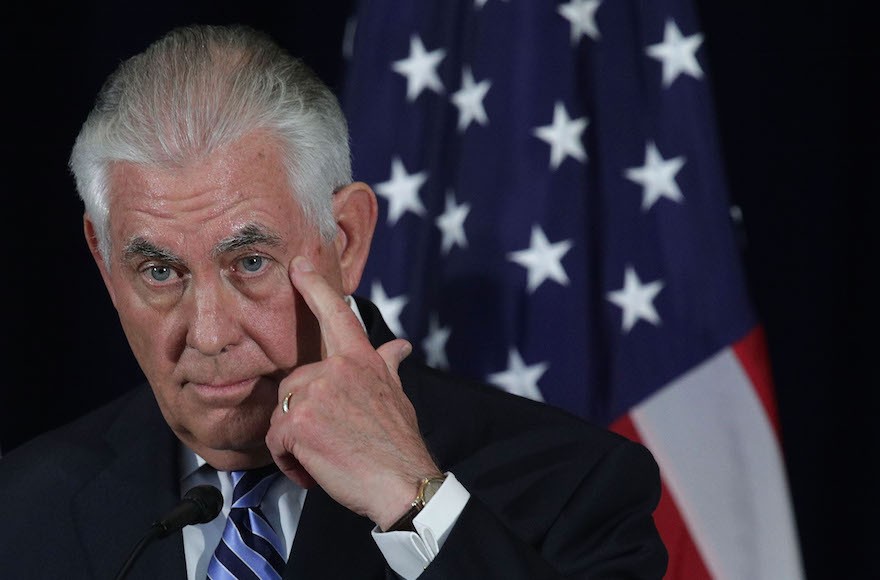 By Michelle Cohen
HAKOL Editor
Sixty-five Jewish state legislators from twenty-six states wrote a letter to President Donald Trump on July 7 asking for an appointment of a special envoy to monitor and combat anti-Semitism in the U.S. State Department. Among the signees were Pennsylvania state Reps. Dan Frankel and Mike Schlossberg and state Sens. Daylin Leach and Judith Schwank.
The position of special envoy to monitor and combat anti-Semitism was created in 2004 as a bipartisan effort, and was supported by both President George W. Bush and President Barack Obama. The envoy's role was to, according to the letter, "document abuses against Jewish communities abroad, as well as develop and implement approaches to fight anti-Semitism." As well as working to eradicate anti-Semitism in the United States, the office of the envoy has been active in France, Argentina, Hungary, Ukraine, Greece and Egypt since its inception.
The state representatives' letter was based on a letter from Congress to the president, also asking for the position to be filled and detailing the effects the envoy has had on the world, including tracking international incidents of anti-Semitism to present in the annual State Department Human Rights Report and ensuring that American diplomats around the globe share the same definition of anti-Semitism.
"We view U.S. leadership on combating anti-Semitism and promoting human rights as pivotal components of American diplomacy and foreign policy," states the letter, which was signed by 167 representatives from both sides of the aisle. "The Office of the Special Envoy enables the U.S. to show the world its commitment to these ideals, particularly at a time when anti-Semitism is dangerously on the rise. As Members of Congress devoted to the protection of vulnerable minorities, we urge you to support resources for this crucial office and prioritize this presidential appointment."
The state legislators' letter follows the retreat on a commitment from Secretary of State Rex Tillerson to fill the position. Tillerson claimed that the effort to combat anti-Semitism may be more effective without this position, if the department finds other ways to implement this throughout the country.
Schlossberg, however, was still determined to sign the state legislators' letter. "I signed this because I am deeply worried about the prospect of this position being left unfulfilled," he said. "Attacks on minorities – including Jews – are on the rise across the nation and the globe, and it is more important now than ever before to ensure that the United States is actively seeking to combat anti-Semitism. This office has been fully staffed by Republicans and Democrats in the past, and I would hope that the president would continue that tradition."