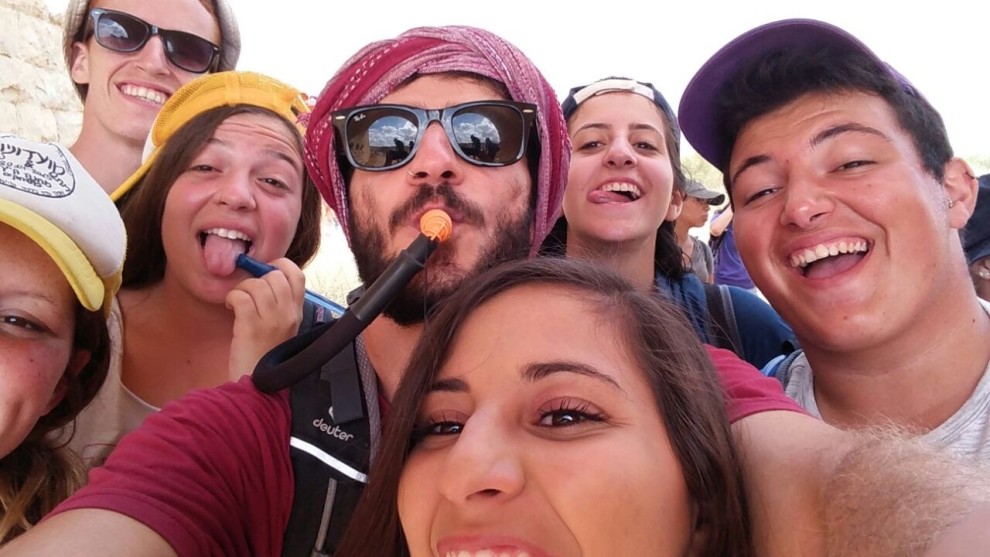 Editor's Note: There are many ways for teenagers to get involved in travel to Israel. These four are a selection of available programs. Information from this feature was taken from the programs' websites. 
BBYO Passport
BBYO Passport programs span destinations on five continents and combine elements of active touring, community service, and meaningful Jewish experiences. In addition to trips to Israel, which offer religious and secular connections to the land, BBYO Passport offers trips to South Africa, Argentina, Nicaragua, Thailand and many European countries.
BBYO Passport also offers a March of the Living trip, in which participants bear witness to the Holocaust in Poland and rejoice in Israel. The March of the Living commemorates Yom HaShoah, Holocaust Memorial Day, marching from Auschwitz to Birkenau, and it celebrates Yom Ha'atzmaut, Israeli Independence Day, dancing in the streets of Jerusalem.
For more information, go to www.bbyopassport.org/Trips/Summer-Experiences.
USY Summer Experience
For more than 55 years, USY Summer Experience has provided life-changing summer travel opportunities for Jewish teens. Trips are designed to open participants' eyes to new places, new experiences, and different cultures all over the globe. In addition to several USY on Wheels cross-country bus trips in the United States, other trips include a Dominican Republic adventure and an Eastern Europe/Israel pilgrimage. There is also a L'Takayn Olam trip in which participants spend four weeks volunteering in Israel.
USY provides an exciting, fun way for teens to explore and develop their Jewish identities. On USY summer programs teens experience the beauty of Shabbat, learn about the power of tzedakah, and gain inspiration through creative prayer and engaging, interactive learning opportunities.
For more information, go to www.usy.org/escape.
Young Judaea Summer Programs
With a wide array of unique and fully-loaded programs, participants can explore the country with friends from Young Judaea on Machon, make new friends and meet Israel's top entrepreneurs on Discovery, and learn how to effectively advocate for the land they love. All of these adventures are carefully tailored to highlight the best that Israel has to offer through the frame of their renowned programming.
One unique experience is Israel Brushstrokes, in which participants spend a month in Israel, where they will work with Israeli artists, interact and create art with Israeli art students, and participate in art workshops at the Bezalel Academy of Arts and Design.
For more information, go to www.youngjudaea.org/home/programs-in-israel/teen-summer-programs.
Tzofim Chetz V'Keshet (CVK)
As the only teen summer program run in conjunction with the Israel Defense Forces (IDF), Tzofim Chetz V'Keshet is granted unique benefits: an exclusive behind the scenes look at the Israeli Army, an in-depth look at military history, a tailor-made Gadna experience, incredible safety and logistics and IDF soldiers as counselors.
Tzofim Chetz V'Keshet is one of the only Israel summer programs that includes Israeli peer participants. A quarter of all CVK participants are Israeli teens; they are members of the Israeli Tzofim youth movement and are chosen from a highly selective pool for their personality, maturity, leadership skills and ability to communicate in both English and Hebrew. In addition to experiencing the incredible program activities together, built into the itinerary is the opportunity to spend Shabbat with an Israeli peer's family.
For more information, go to www.israelscouts.org/chez-vkeshet.